Philips Wireless Presenter Remote, PowerPoint Presentation Clicker 2.4GHz Slide Advancer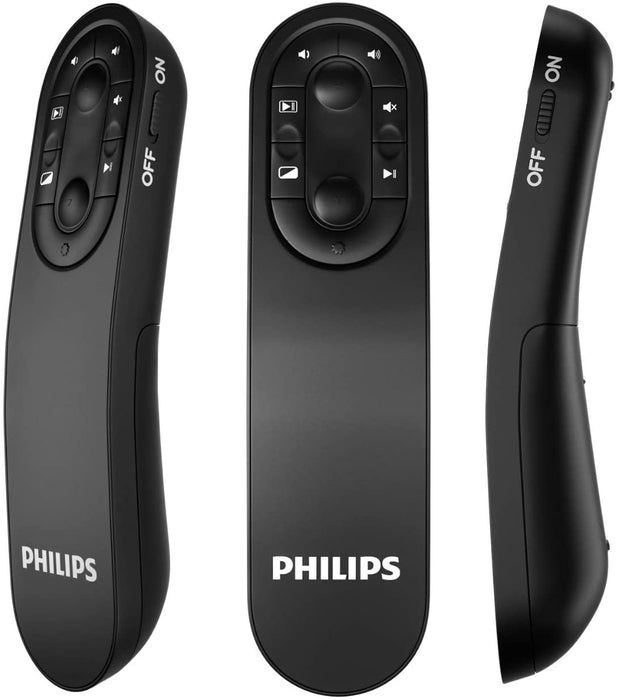 Philips Wireless Presenter Remote, PowerPoint Presentation Clicker 2.4GHz Slide Advancer
FULLY WIRELESS USB LASER POINTER – High-Tech Remote Clicking Device with Laser Delivers Professional Quality to Enhance and Support PowerPoint and Slideshow Presentations.
SMARTER FUNCTIONALITY – Clicker for laptop presentations Features All the Necessary Functions for Smooth Presentations: Connect, Next/Previous Page, Dark Screen, Laser & Escape Buttons
SLEEK INTUITIVE DESIGN – Slim Ergonomic Shape Promotes Comfort & Prevents Fatigue; Compact Size with Handy USB Receiver Slot Fits Easily in a Pocket or Purse.
ULTRA BRIGHT LIGHT – The Computer Clicker Laser Outputs a Bright Red Beam to Provide High Visibility Against Most Backgrounds & Other Projective Surfaces. 30 feet range means presenter is free to move around the room and interact with audience.